---
2003 SSBF: Methodology Appendix O Screen Reader version
♣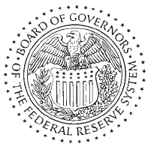 Your business has been randomly selected to participate in a study sponsored by the Federal Reserve Board (FRB). The information you provide will help policy makers ensure that credit is equally accessible to all small businesses, including your business.
Please expect a five-minute phone call in the next week from an NORC interviewer to determine your eligibility for this important study.
In the meantime, refer to the enclosed materials for more information about this study. Thank you.