Internships
Internship Program Overview
The Federal Reserve Board (Board) provides students opportunities for career success. The Board's Internship Program is designed to provide valuable work experience for undergraduate and graduate students considering careers including, but not limited to, economics, finance and accounting, information systems, and data analysis. We also offer summer law clerk positions for those pursing a JD and dissertation fellow opportunities for those pursing a PhD in economics or finance. The Board believes that by combining academic endeavors with project-related work experience, qualified and capable college students can gain the practical knowledge needed in a competitive global job market.
Each summer we employ roughly 100 interns. Our internships run for 10 to 12 weeks, starting in either late May or early June. Internships are paid positions with salaries commensurate with credit hours, and all are located at our offices in Washington, D.C. We seek students with diverse backgrounds from universities across the country.
The majority of our internship opportunities will be posted each September for openings that begin the following summer. Phone interviews will take place through the fall semester, with offers finalized by December.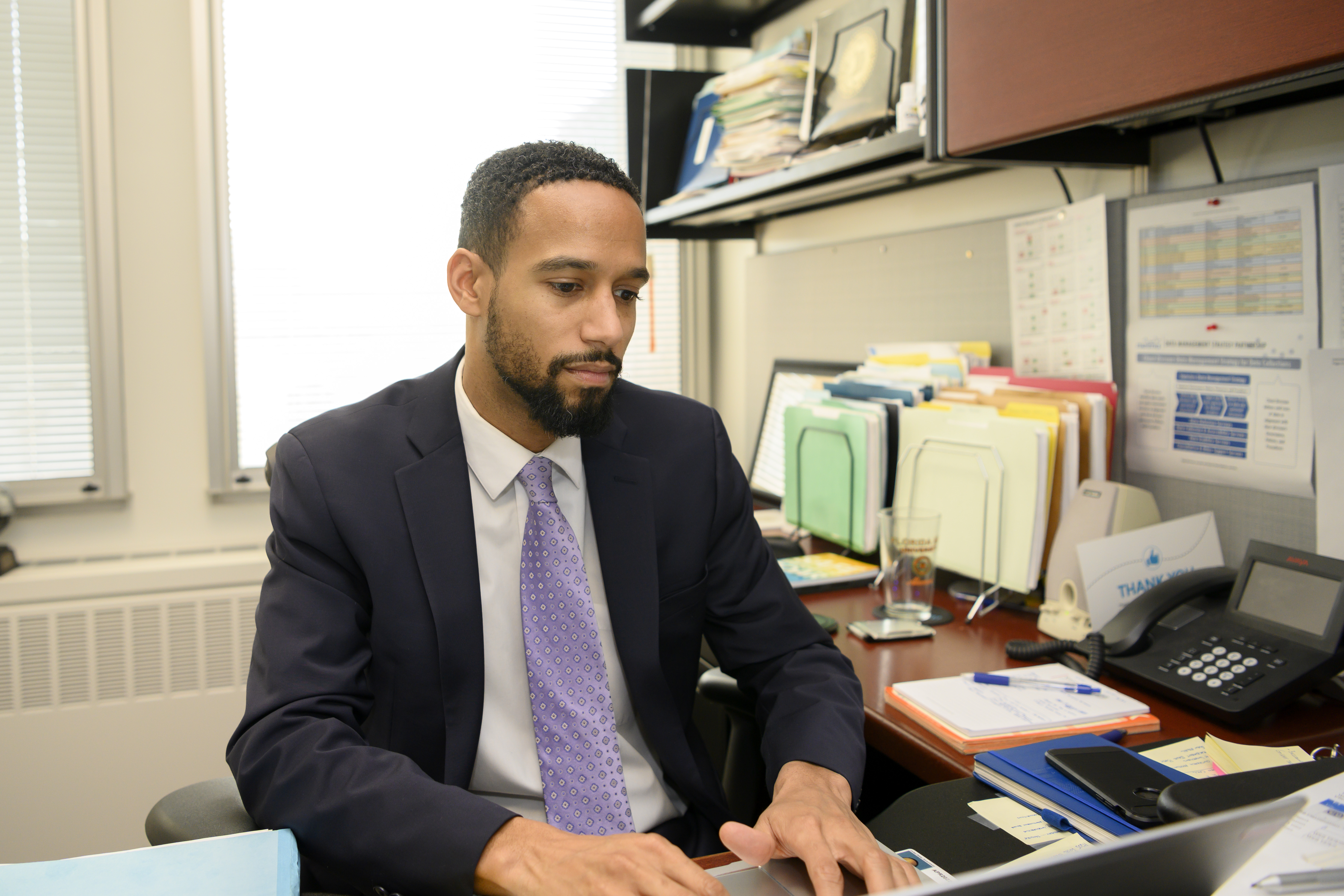 "During my time as an intern I was able to have meaningful assignments that provided me the breadth and depth of the impact of my work. I was also able to work in an environment with a great team that was tremendously supportive, and through this experience I affirmed that this would be a great place for a career."
Langston S.
Assistant Director
Information Technology
Former Intern
To search our current summer internship opportunities, use the Start Job Search link at the top left of the page. Once on the job board, scroll to the job category section and select "interns" to more easily view available opportunities. Please review each posting carefully, as some assignments may have different requirements than others. Most openings will require a cover letter, resume, and transcript, however each posting will list any additional application requirements, such as reference letters, and deadlines if applicable.
Selection Criteria
Employment in the Board's summer internship program is granted to U.S. citizens. Applicants must be currently enrolled in an undergraduate or graduate degree program at an accredited university and returning to continue studies after the internship. Candidates are selected on the basis of scholastic achievement, recommendations, completed coursework in relevant areas of study, and in some cases, grade point average.
Intern Types
Intern/undergraduate: This category encompasses the majority of the Board's summer intern program; these students must be pursuing a bachelor's degree at an accredited university. Their salaries vary based on the number of credit hours completed.

Intern/graduate: This intern category is for students enrolled in a graduate program (masters or PhD programs) at an accredited institution.

Summer law clerk: This is a specific intern category used by the Legal and Office of Inspector General divisions; these students must be enrolled in an accredited JD program; however, there are no credit hour requirements.
Last Update: June 30, 2022
Back to Top