The Federal Reserve advances supervision, community reinvestment, and research to increase understanding of the impacts of financial services policies and practices on consumers and communities.
Read the Economic Well-Being of U.S. Households in 2021 report and access downloadable data and data visualizations.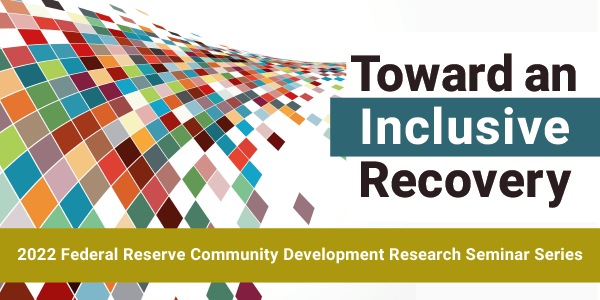 Register for discussions this summer and fall of how community development research can support a recovery that benefits everyone.
Read the Preserving and Promoting Minority Depository Institutions Annual Report 2021.
Previous
Next
Supervision & Enforcement
Video
This video takes a look at opportunity occupations, which are jobs that require less education than a four-year college degree and that pay at least the national annual median wage.
Regulations
Community Engagement
FedCommunities.org
Last Update: October 19, 2022
Back to Top