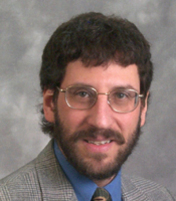 Daniel R. Gorin
Education
A.B.D., Economics, University of Oklahoma, 1986
B.B.A., Economics, University of Oklahoma, 1980
Economist/Policy Analyst

Board of Governors of the Federal Reserve System

Chief Economist

Oklahoma Department of Commerce

Adjunct Faculty

University of Oklahoma
Bell, Catherine, Daniel Gorin, and Jeanne M. Hogarth (2009). "Does Financial Education Affect Soldiers' Financial Behavior?" Working Paper 08. Networks Financial Institute.
Gorin, Dan (2008). "Economic Development Incentives: Research Approaches and Current Views," Federal Reserve Bulletin, vol. 94 (October), pp. A61-A73.
Mueller, Michael J., and Daniel R. Gorin (1985). "Informative Trends in Natural Resource Commodity Prices: A Comment on Slade," Journal of Environmental Economics and Management, vol. 12, no. 1, pp. 89-95.
seminar

December 2011

National Conference of State Legislatures, Fiscal Leaders Seminar

Job Creation Strategies Using Tax Incentives: What Works for States
Last update: October 3, 2022