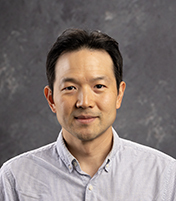 You Suk Kim
Education
Ph.D., Economics, University of Pennsylvania, 2014
Mortgage, Banking, Insurance
Economist

Board of Governors of the Federal Reserve System

Senior Economist

Board of Governors of the Federal Reserve System

Principal Economist

Board of Governors of the Federal Reserve System
Grundl, Serafin, and You Suk Kim (forthcoming). "The Marginal Effect of Government Mortgage Guarantees on Homeownership," Journal of Monetary Economics.
Grundl, Serafin, and You Suk Kim (2019). "Consumer Mistakes and Advertising: The Case of Mortgage Refinancing" Quantitative Marketing and Economics, vol. 17, no. 2, pp. 161-213.
Kim, You Suk, Steven M. Laufer, Karen Pence, Richard Stanton, and Nancy Wallace (2018). "Liquidity Crises in the Mortgage Market," Brookings Papers on Economic Activity, Spring 2018 Edition.
Aizawa, Naoki, and You Suk Kim (2018). "Advertising and Risk Selection in Health Insurance Markets," American Economic Review, vol. 108, no. 3, pp. 828-867.
Last update: March 29, 2021